In 1961, Roy Yakashiro opened a small repair shop called Roy's Service. This was the humble beginning of the business that was to become Sunrise Toyota.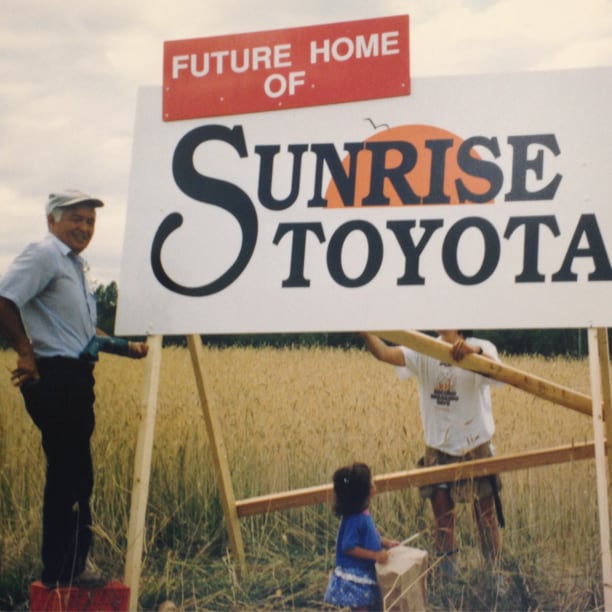 Roy Yakashiro & Family 1992
Roy Yakashiro was an automotive technician when he had a vision to build a family business with a virtually unknown product from across the Pacific Ocean: Toyota Vehicles.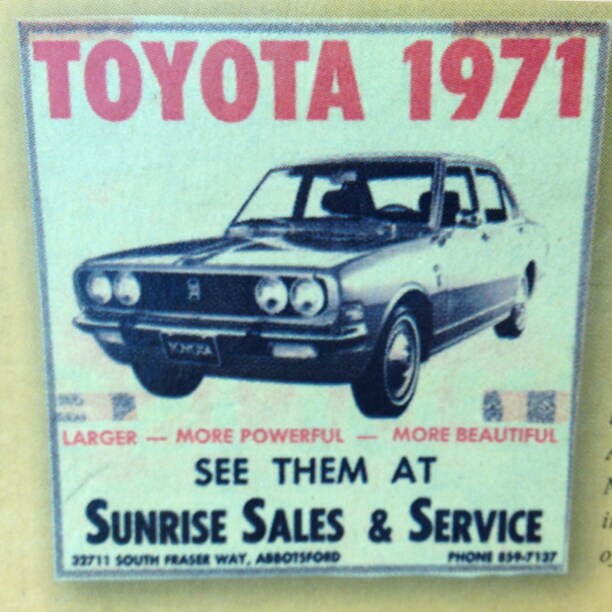 In 1968 Sunrise Sales & Service opened on South Fraser Way in Abbotsford, BC.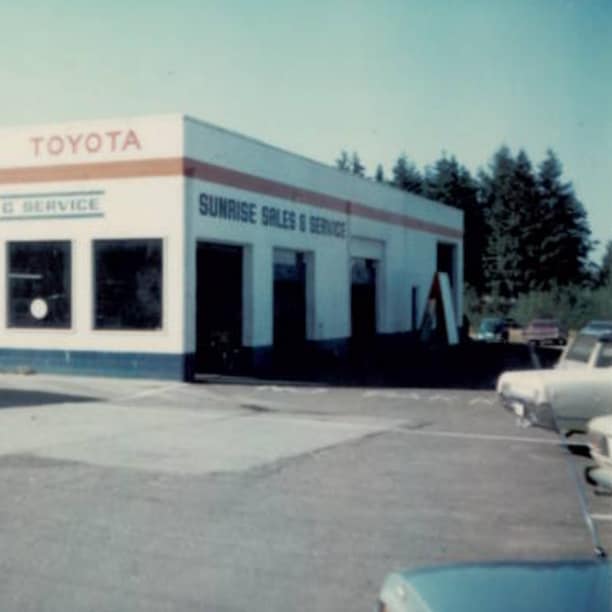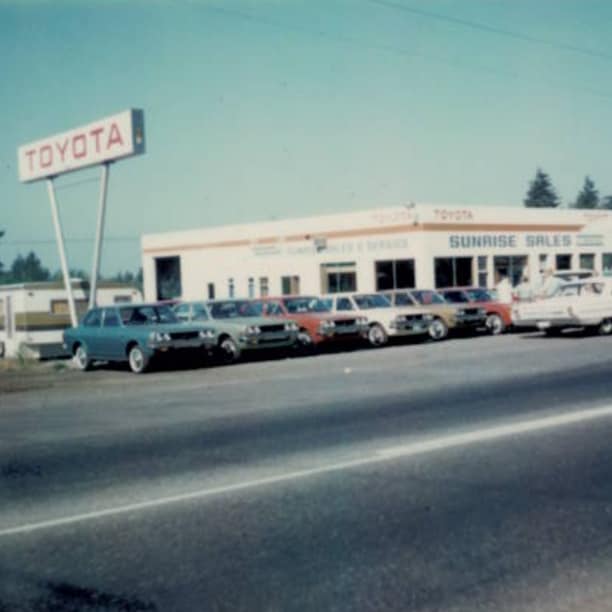 Sunrise Sales & Service 1968
An oil crisis, import restrictions and stiff competition, from American and European brands, meant that customer care had to be first and foremost if the dealership was to survive. Despite adversity, Roy's business grew thanks to its dedicated employees and a commitment to customer satisfaction.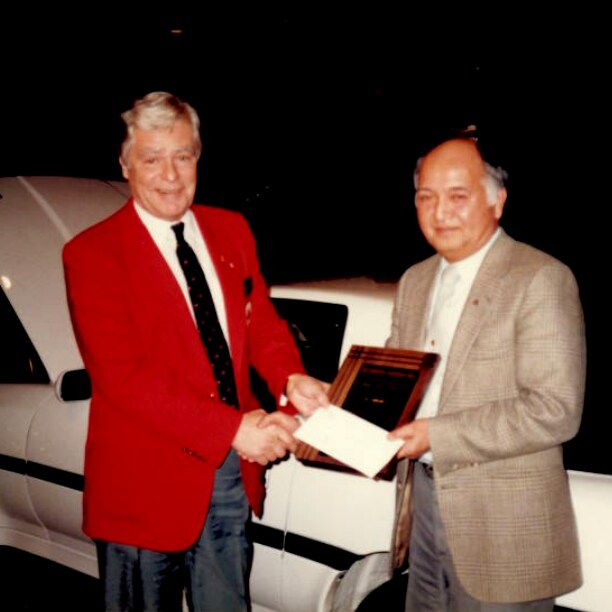 Roy Yakashiro accepting award from Toyota Canada
In 1992, Sunrise Sales and Service reopened as Sunrise Toyota in the Fraser Valley Auto Mall.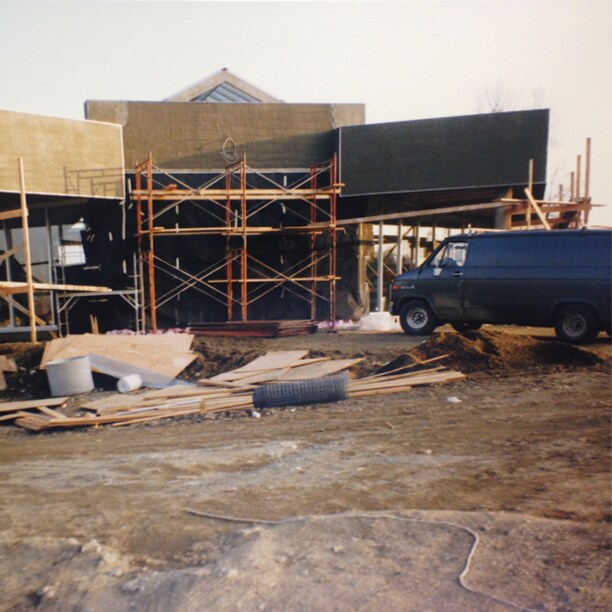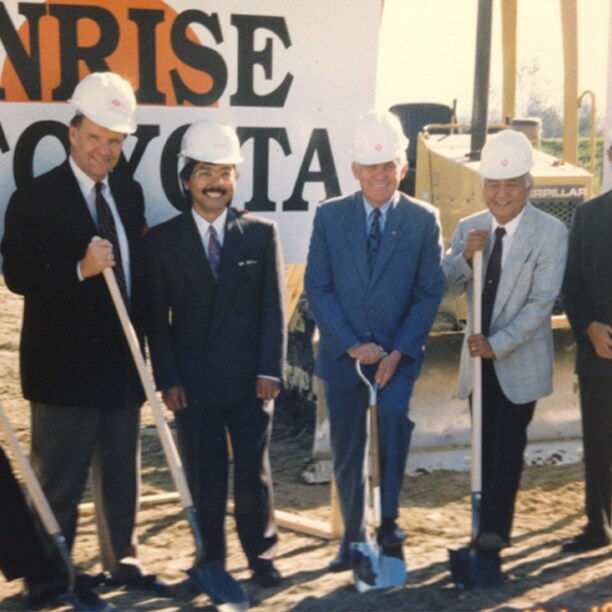 Sunrise Toyota Construction 1992
Sunrise Toyota is now BC's oldest Toyota Dealership, making it a landmark in the Abbotsford community.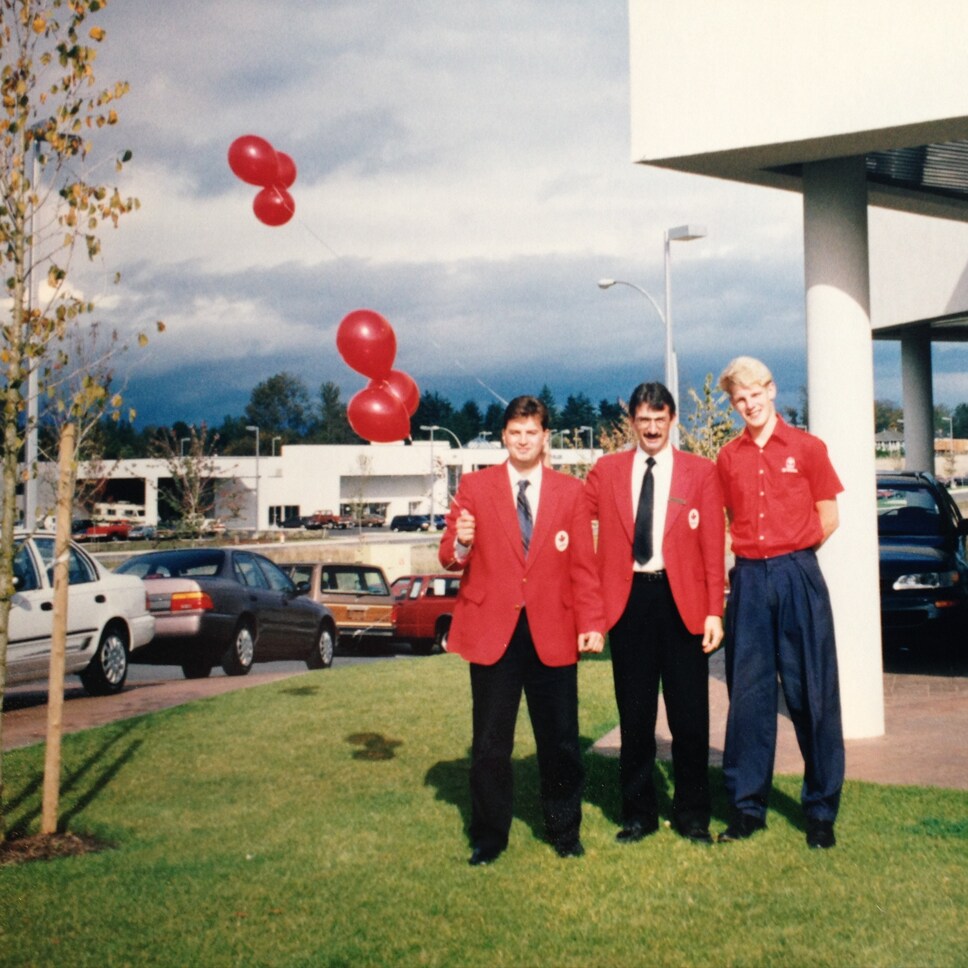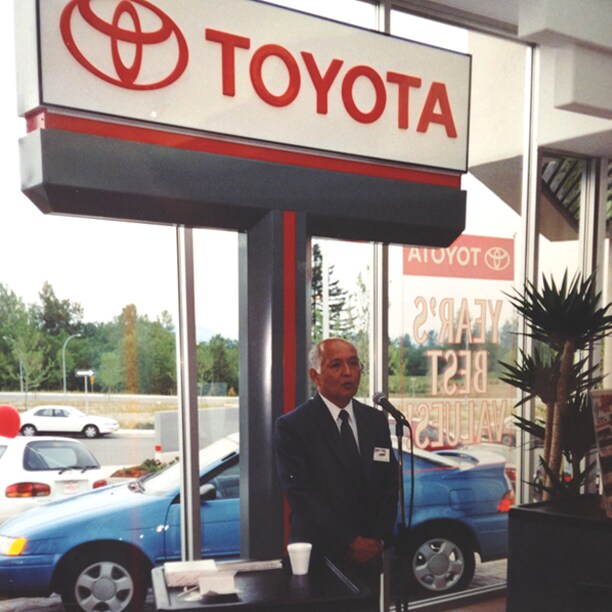 Sunrise Toyota Grand Opening 1992
During this time Sunrise Toyota has sold over 15,000 new Toyota cars, trucks, SUV's and vans and thousands of pre-owned automobiles.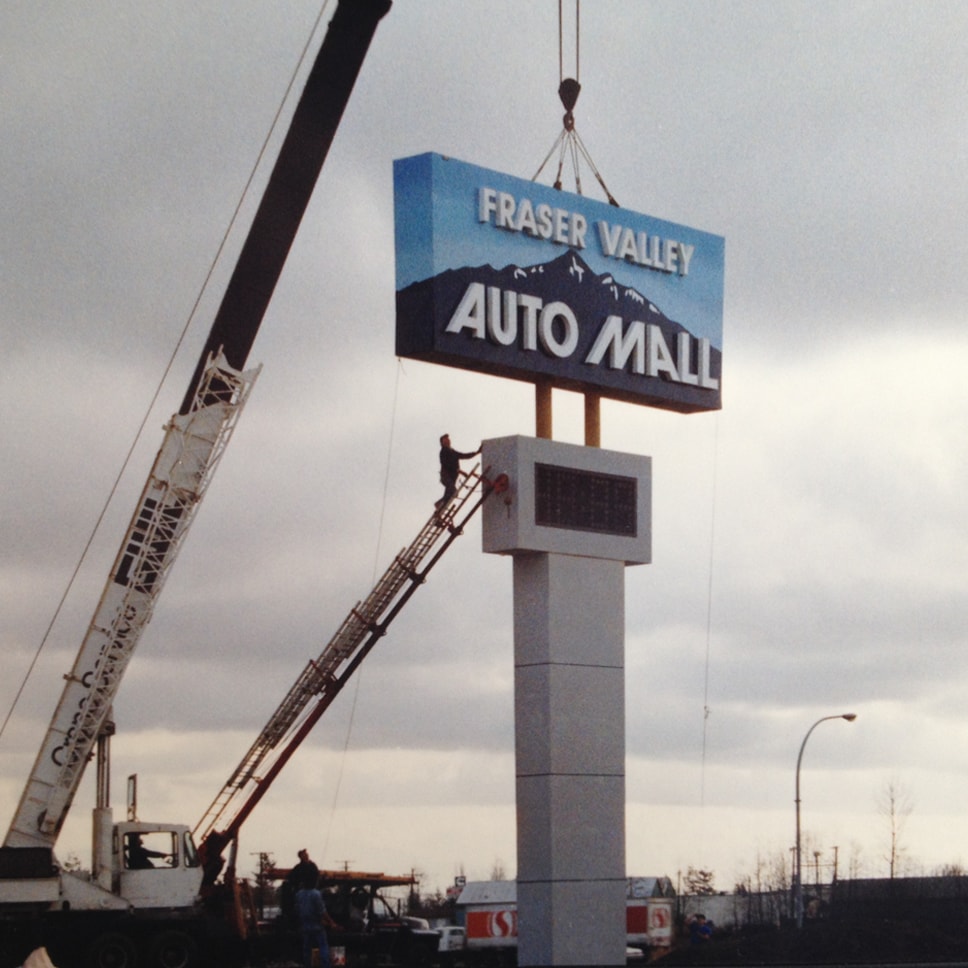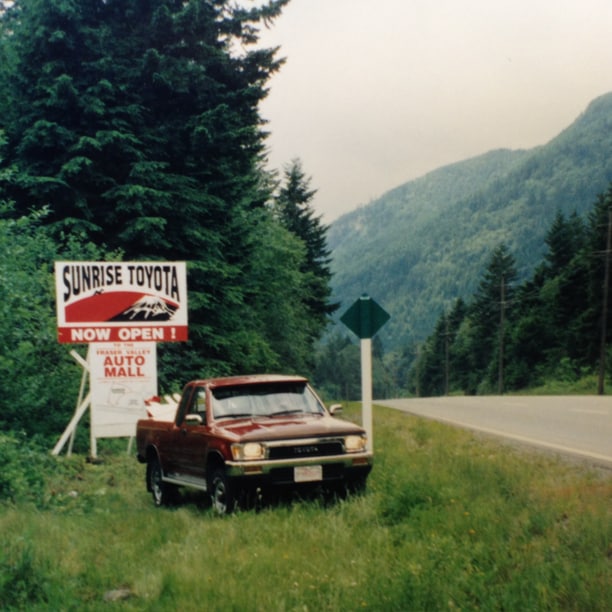 Fraser Valley Auto Mall Sign and Sunrise Toyota Billboard, 1992
The success of Sunrise Toyota is thanks to the loyal and hardworking employees, as well as, the dedication of the Yakashiro family.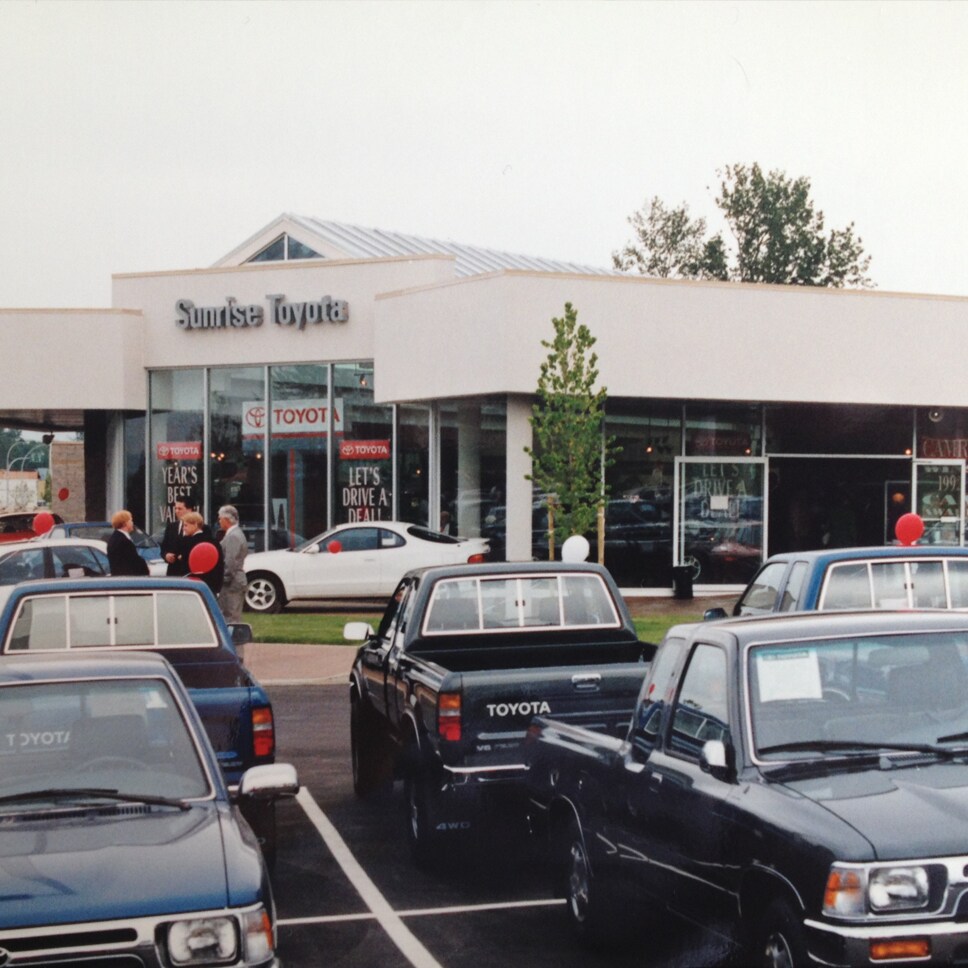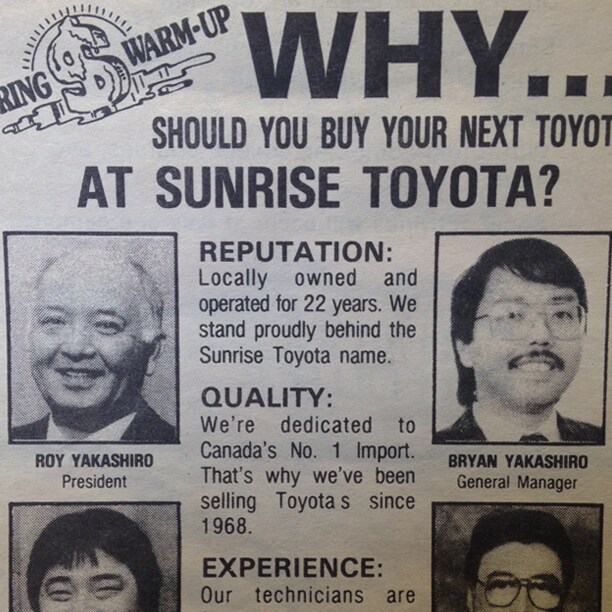 Sunrise Lot and Sunrise Ad, 1992
Roy Yakashiro believed that a business is only as strong as the community it serves. As such, Sunrise Toyota has always been a supporter of community programs and scholarships.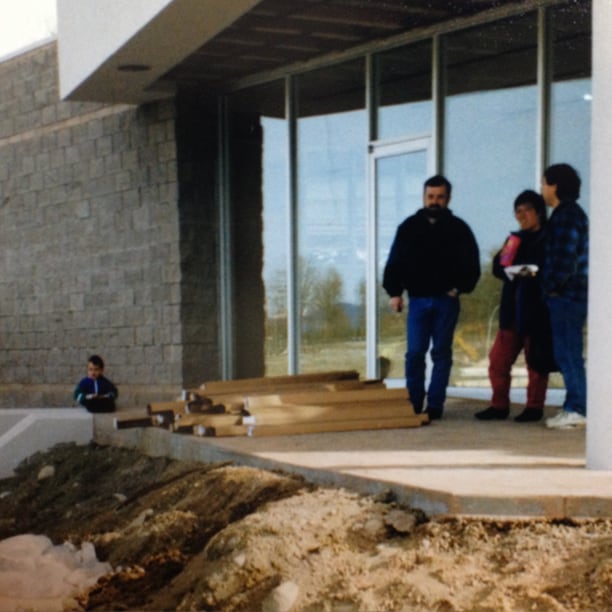 Yakashiro Family 1992
While satisfied customers are proof positive of our success, the dealership has also captured numerous 
Sales Achievement and Customer 
Satisfaction awards 
from Toyota Canada.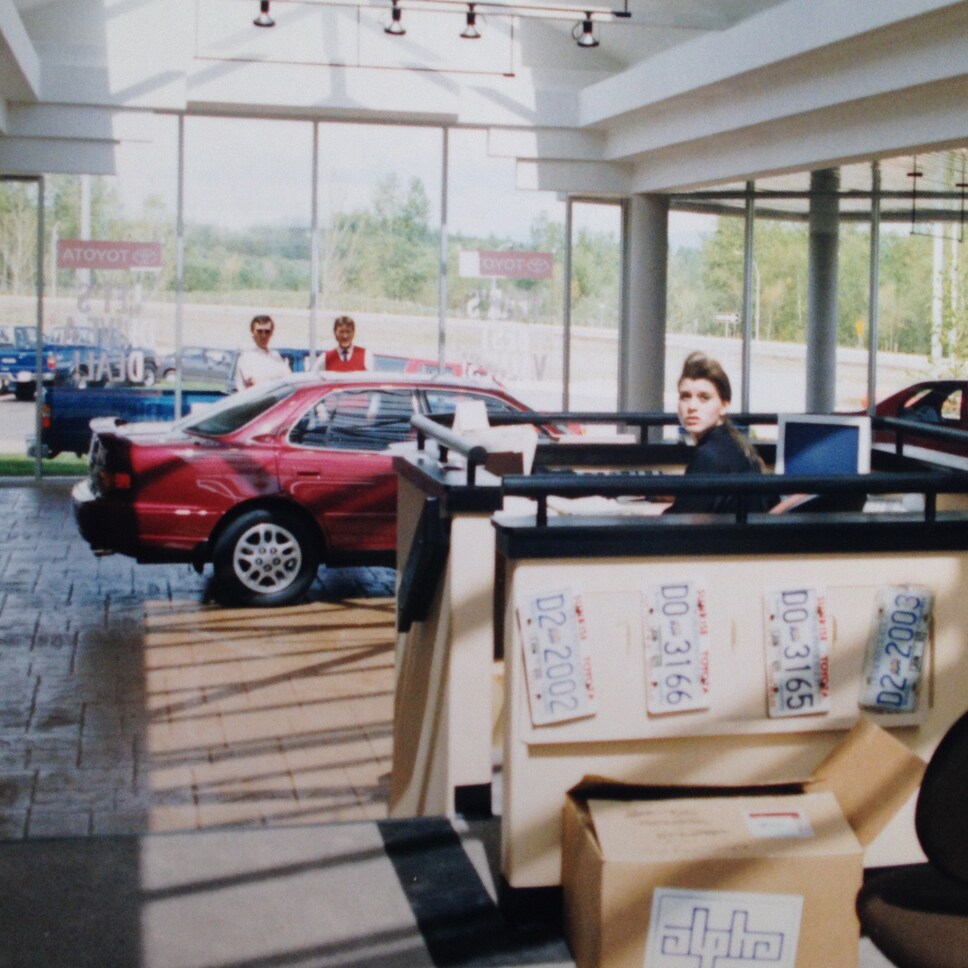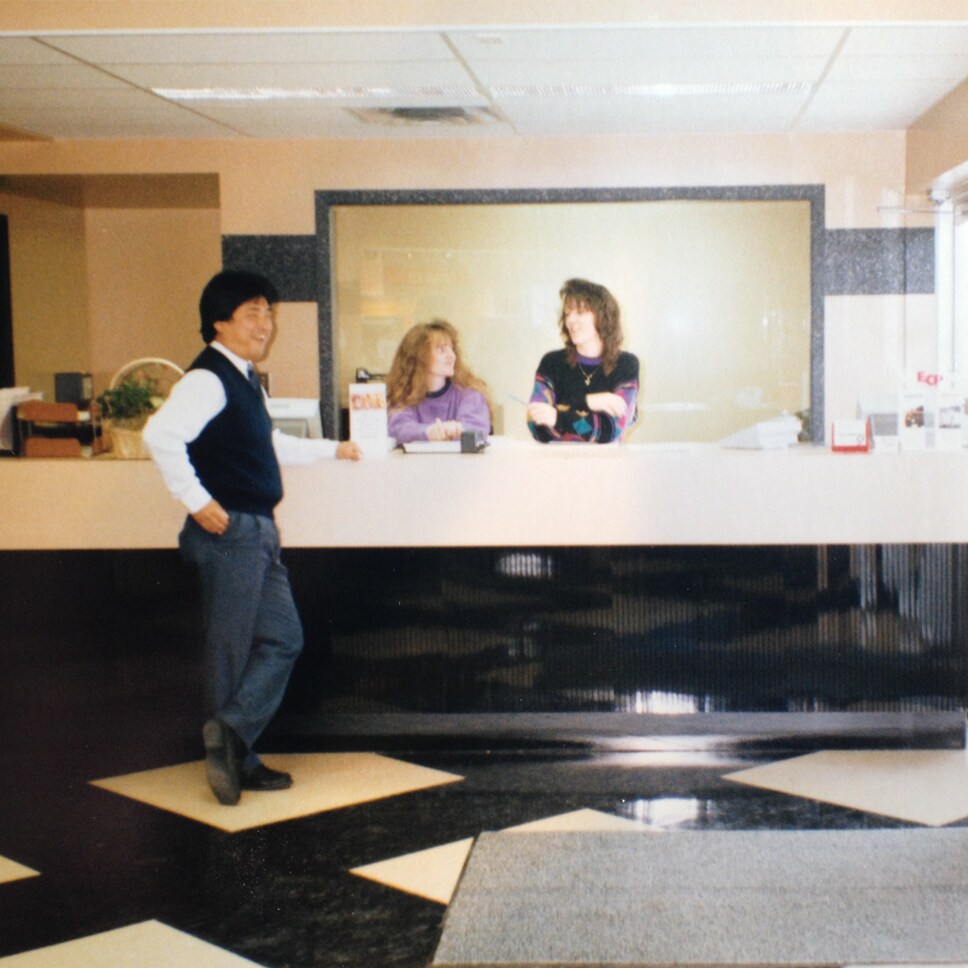 Sunrise Toyota Showroom and Service Department, 1993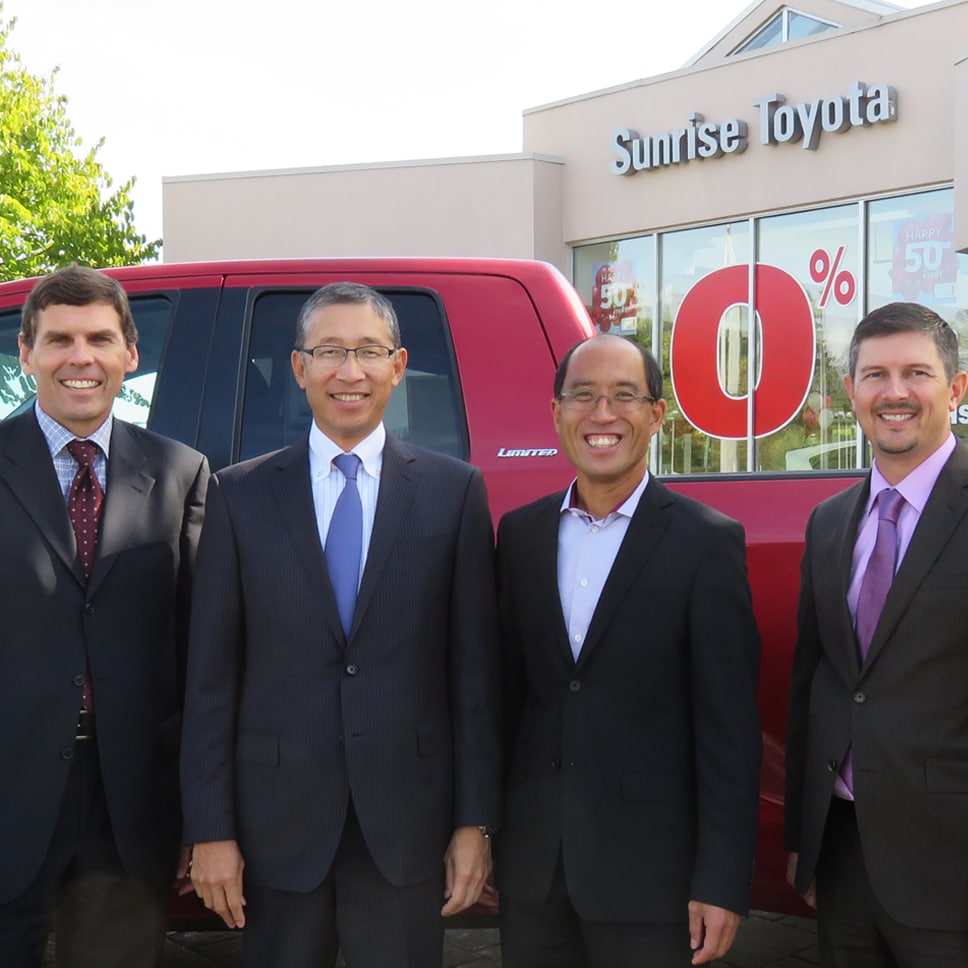 Former Toyota Canada President Seiji Ichii and Sunrise Toyota President Dave Yakashiro, 2014
Still owned and operated by the Yakashiro family, Sunrise Toyota continues to maintain the same founding principles of customer care and hard work.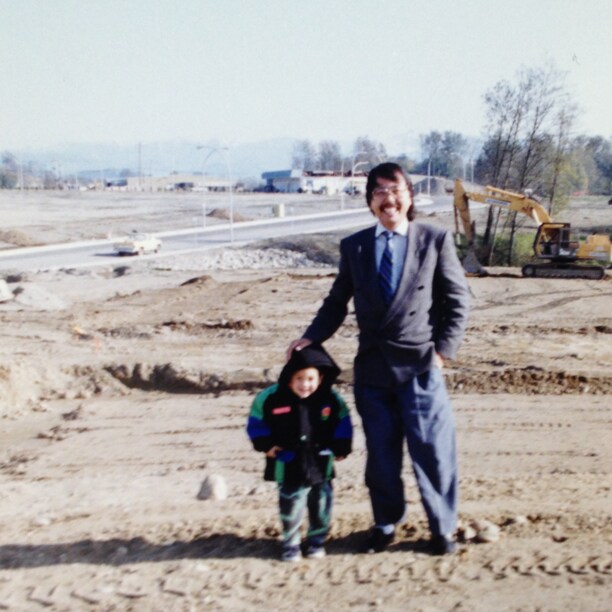 "Proudly serving Abbotsford, Mission, and Aldergrove since 1966!

"